Coming to iphone 30th Sep 2015
Released on steam ->
PC - MAC - LINUX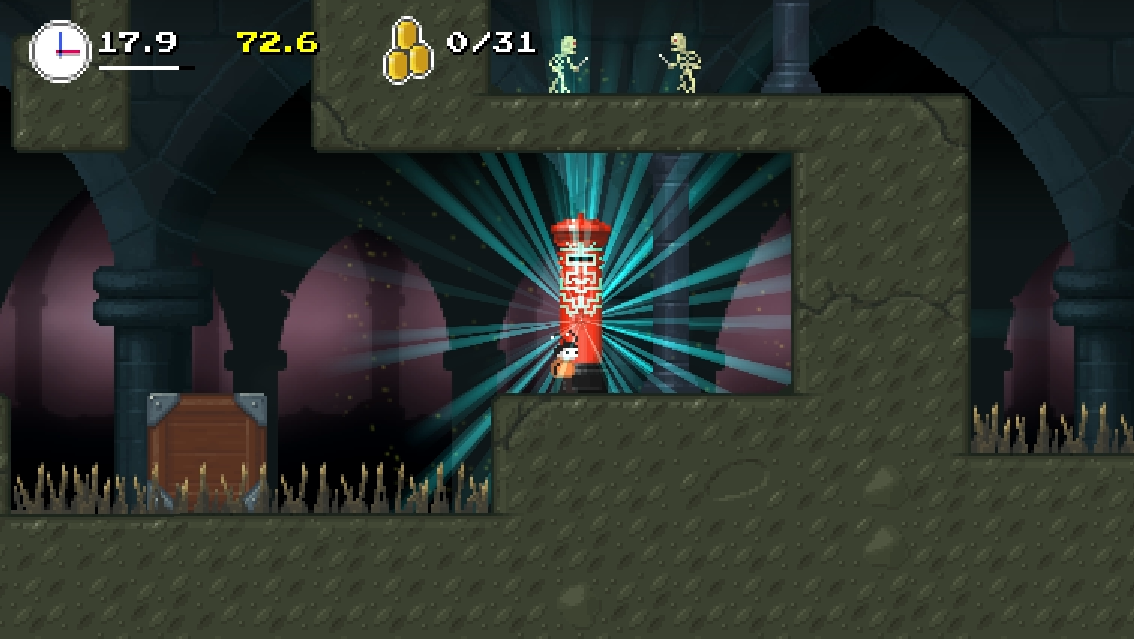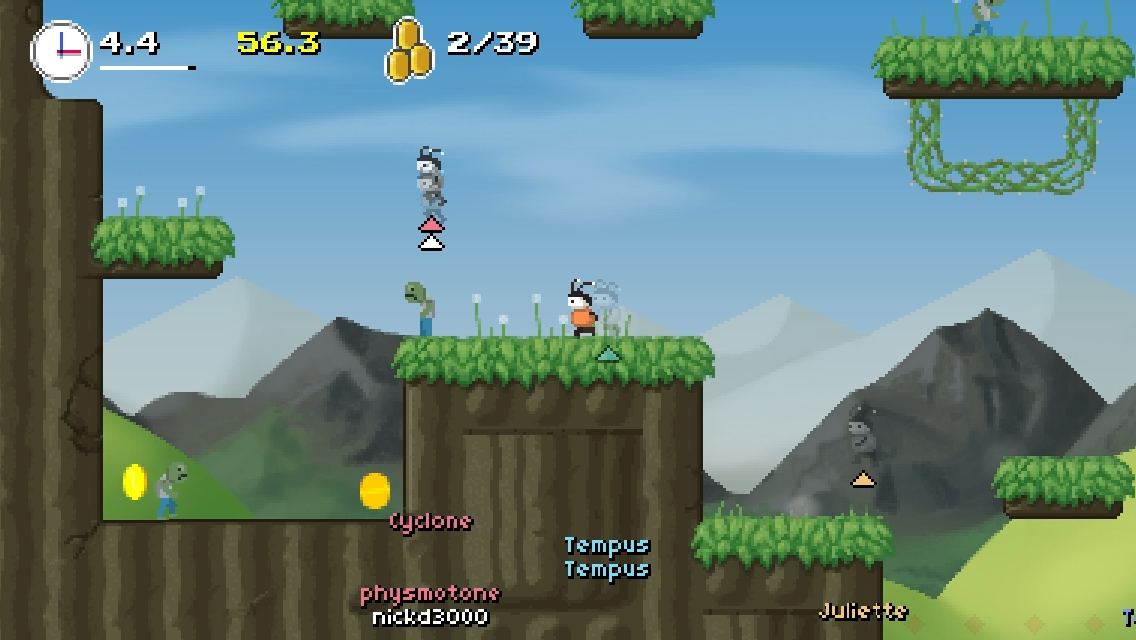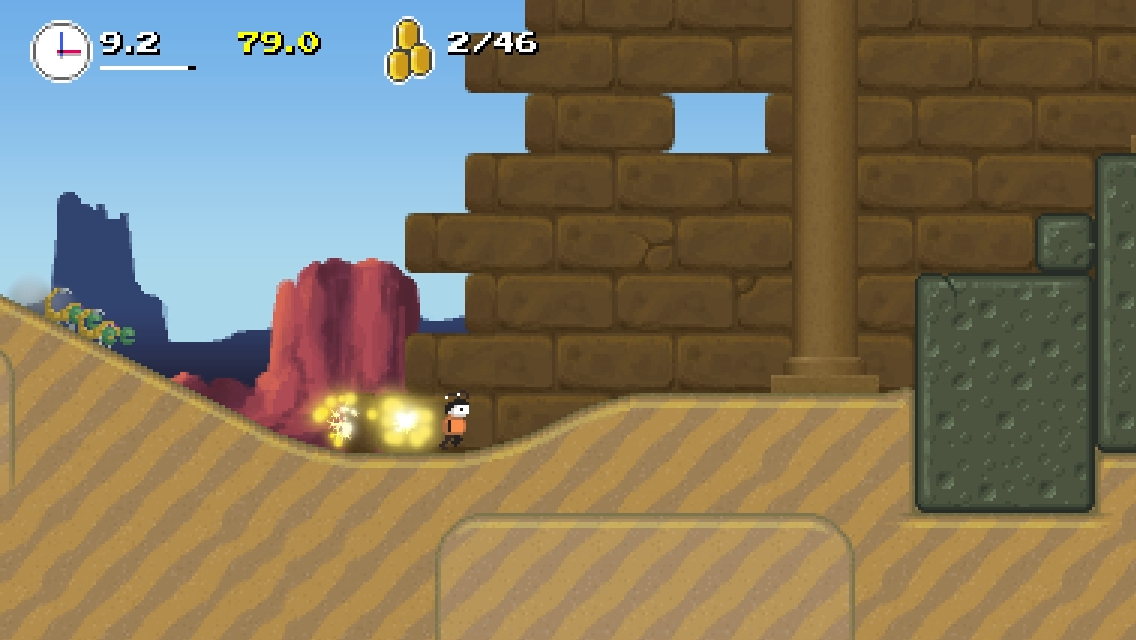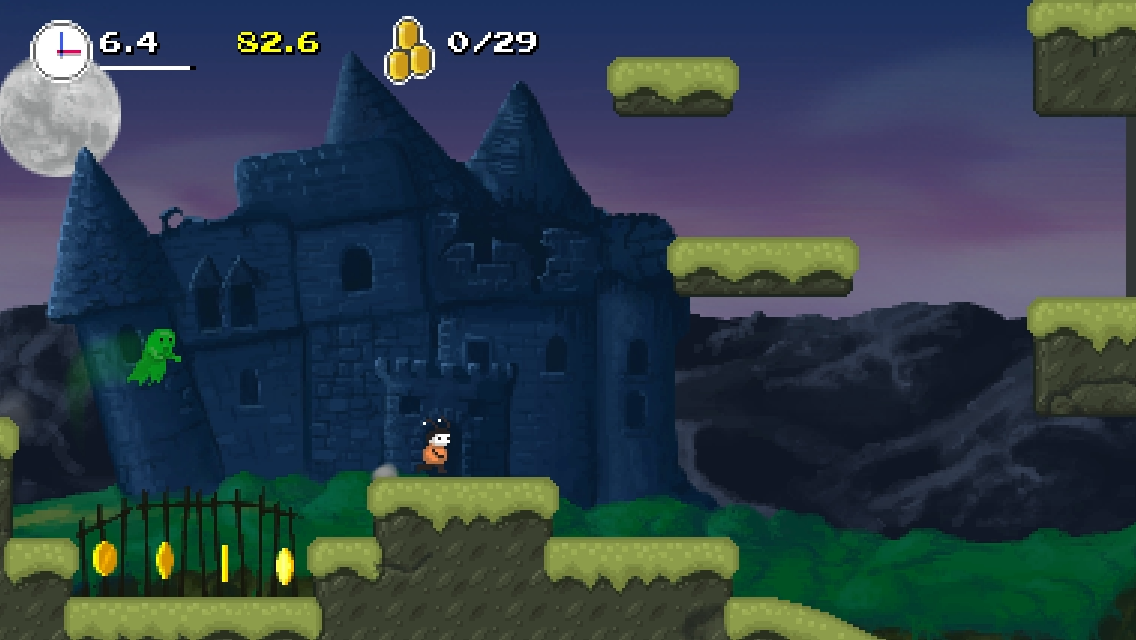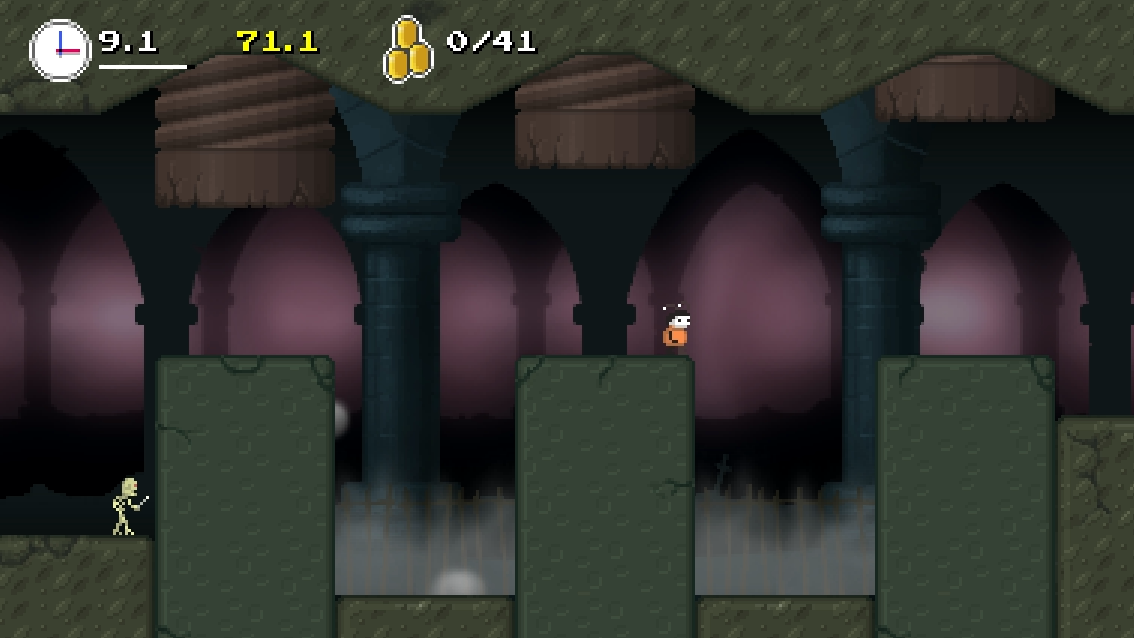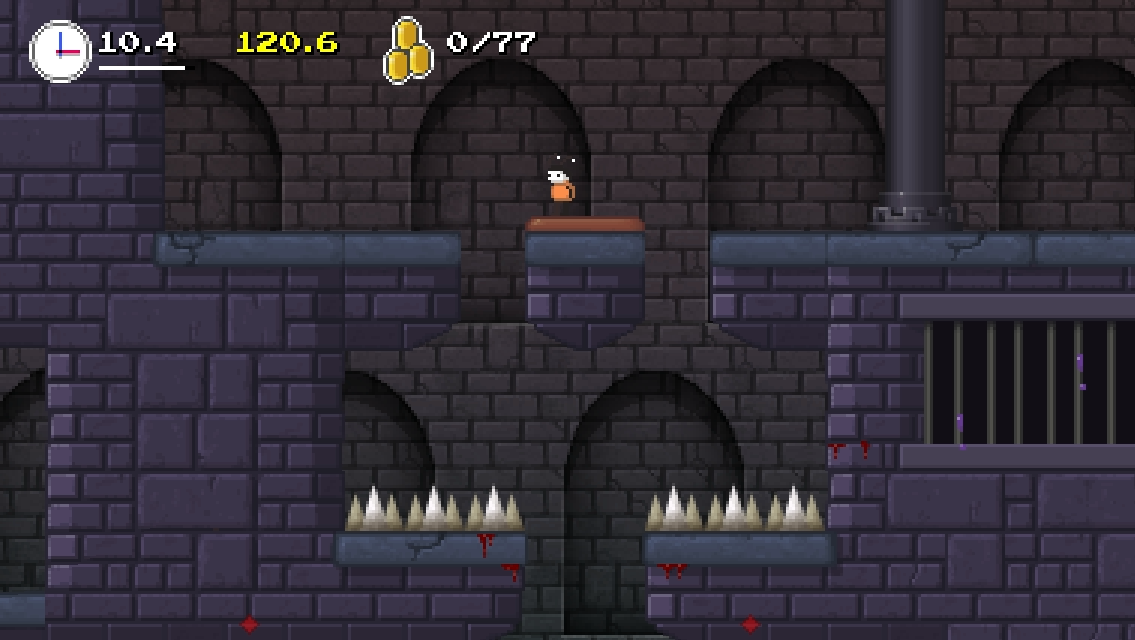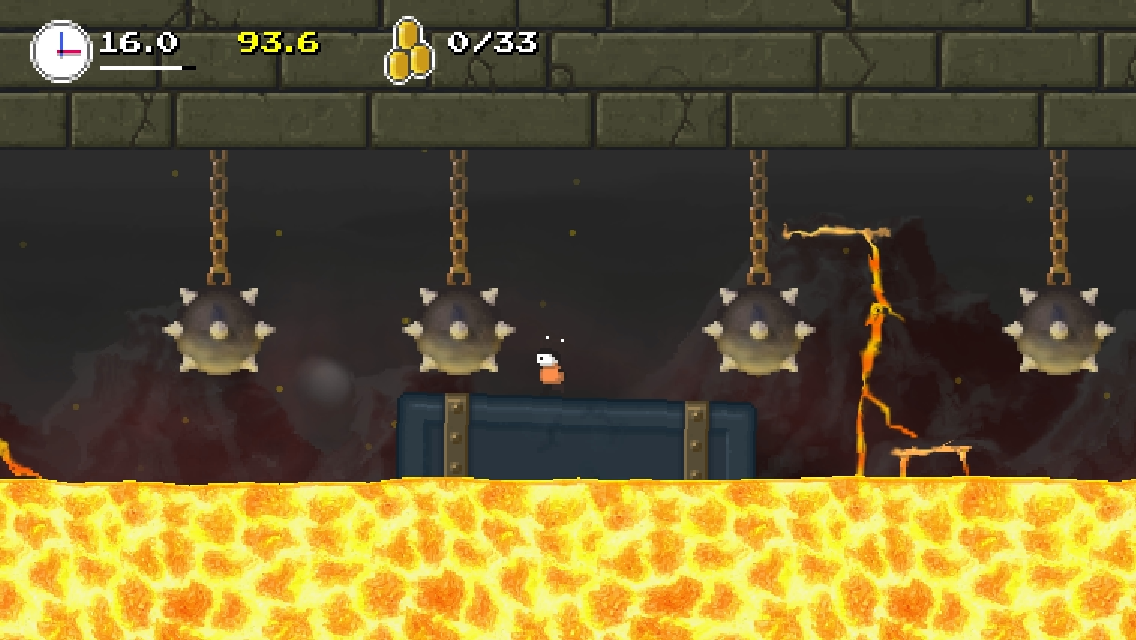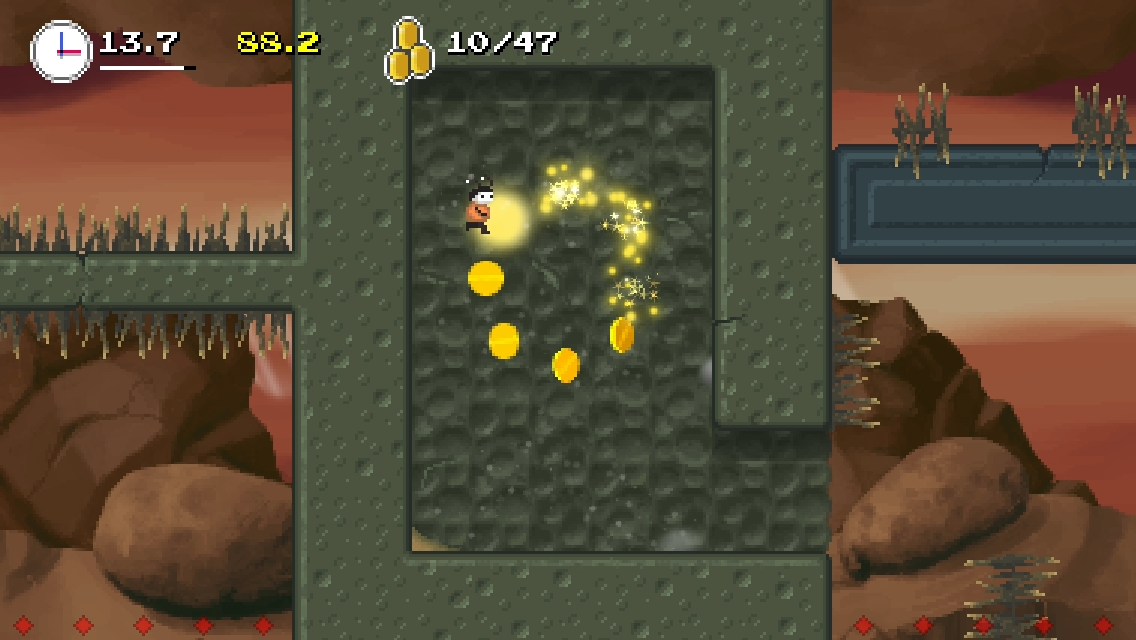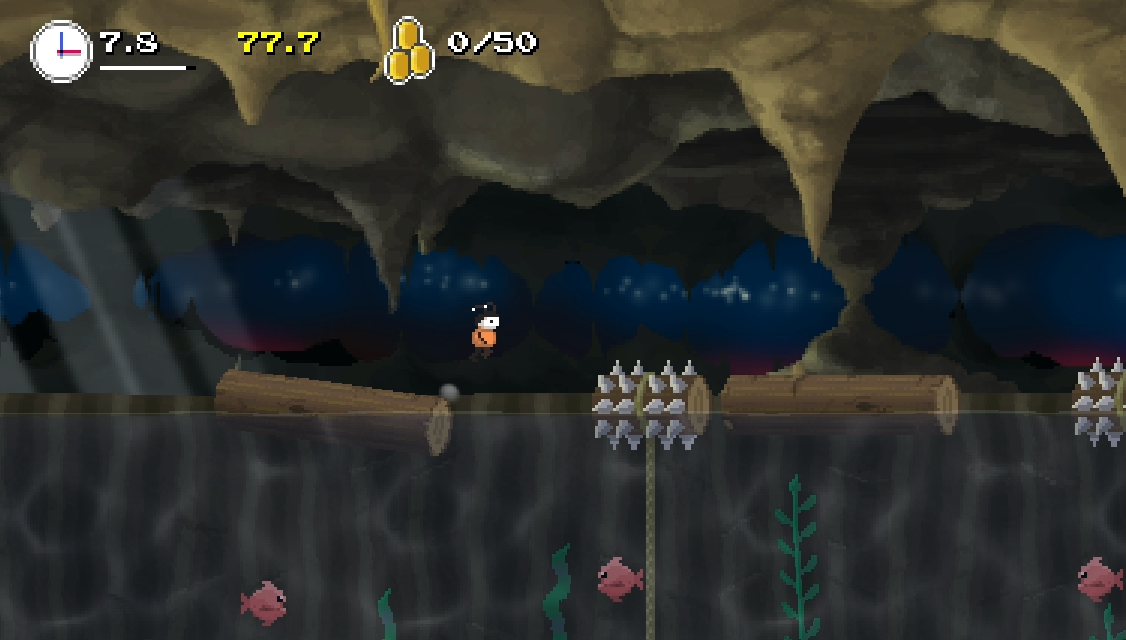 ** WE won't use your email for anything else **
Mos Speedrun 2
Wall-jump to victory through 30 mysterious, action packed levels!
This time Mos has learned some awesome new abilities: Swing on ropes, swim through jelly, push blocks, wall jump, and fight through spider webs to reach the end of a level.
You aren't alone in this new adventure, you can race your friends' best speedrun times, they appear as ghosts that run along right beside you, fighting every inch of the way for the fastest time.
You decide how you want to play: Like speed? You can try to beat the speedrun time on every level. Prefer collecting? Try to collect all the coins hidden around the levels. If you are an expert, you can search for the Gold Skulls hidden on each level, the only way to get to them is through dangerous secret areas.
The costume system is back and better than ever. Want to wear a dinosaur costume, fedora, and clown nose? This can be arranged!
There's much more waiting to be found, Mos Speedrun 2 is packed with secrets!
About Physmo
A team of two developers, based in Scotland UK, with a long and murky history in the videogames business. Their history started with PC shareware games in the 90's, through to Playstation console games and hit iPhone games such as Mos Speedrun. Recent releases include the procedural platforming RPG, The Dungeoning.